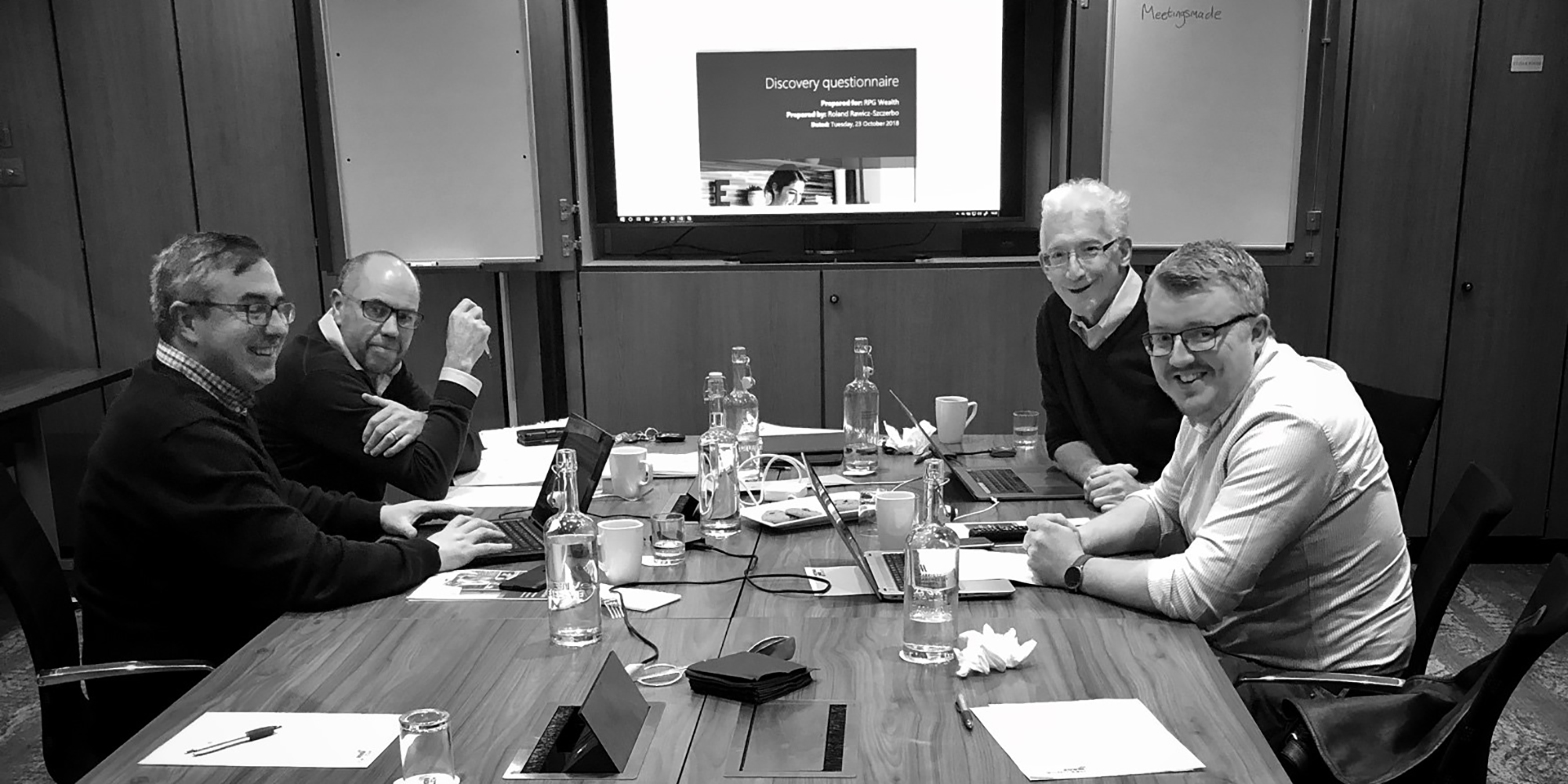 On 4th December 2018, the leadership team of RPG Wealth gathered for what would be an intensive day of brainstorming and discussion at the Marriott Hotel near Manchester Airport. I was leading the discovery meeting for Time4Advice as we looked to get to the bottom of the issues facing RPG as they hoped to transition their business away from their legacy back office system to CURO.
In preparation for the day, I had sent the compliance officer, John Sangster, the Discovery document and I was delighted that he and his colleagues and spent a considerable amount of time preparing for and answering many of the questions. During the meeting, each and every issue was discussed, challenged and agreed.
What impressed me more than anything else was the commitment shown by the team to confront the issues and address each with absolute honesty. No one was trying to justify any of the inefficient practices that had developed over the years the business has been around but everyone to a man wanted to challenge the way the business had operated in the past and to find a better way of working in future, leveraging the amazing capabilities of CURO to the full.
The session started at 10:30 on the dot and finished at 16:30 with each and every one of us feeling exhausted but happy that all of the issues had been identified, recorded and prioritised so that once the project started in earnest every person in the room was clear what needed to be addressed first and confident that if we could solve the issues then the business would be able to develop fasted, deliver better client outcomes, become more profitable and operate within a less risky environment than ever before.
Following the session when asked about the day, John responded…
"A very honest, open & enjoyable day with Roland, which led to us coming away more certain than ever that CURO is right for our business in terms of both tech and people. We are looking forward to go live day already."
Personally, I would like to thank the team for getting involved and for making the day both enjoyable and productive. The team at Time4Advice is looking forward to working with RPG Wealth to develop a mutually beneficial working relationship and helping RPG to achieve its objectives.