Freedom from a disconnected world.
Used by over ninety firms, CURO is our end-to-end financial planning/wealth management CRM, client portal, advice, and back-office system. It is the choice for those businesses wishing to leverage modern digital technologies to underpin their development now and in future. Built on Microsoft Dynamics 365, CURO is not just another proprietary advice system. By extending Dynamics to satisfy the end-to-end needs of advice businesses, CURO also provides world-class CRM and native integration with everyday Microsoft applications (Excel, Word, Outlook, Teams, and many more).
In collaboration with Microsoft, CURO is deployed on Microsoft's Power Platform. This next generation technology enables firms to leverage the true value of their data and address the disconnected world that most advisers suffer every day.

Microsoft - Time4Advice - Financial Advice Software
CURO on Microsoft's Power Platform
CURO is deployed on Microsoft's Power Platform. Power Platform enables firms to solve complex issues, analyse data, automate processes, build powerful AI, and integrate applications. It creates a single source-of-truth for all data and enables applications from across the enterprise to inter-operate. Microsoft's vision for Power Platform came from the recognition that data is the foundation of everything, and organisations that harness data to drive business processes and business insights, will outperform those that do not. They also wanted to empower frontline workers (non-technical) who see opportunities every day to improve things but have not been enabled to do so. Power Platform implements this vision via five cloud services: Power BI, Power Apps, Power Automate, Power Virtual Agents, and Power Pages.
Jon Macintosh, Managing Partner, Saltus
Why leading advice firms are choosing CURO
By choosing CURO, firms are investing in a strategic technology solution that satisfies the end-to-end needs of advice businesses now and in the future. CURO's underlying technologies are underpinned by Microsoft's multi-billion-dollar investment in Dynamics 365, Power Platform, and Office 365.

CURO is the natural choice of all forward-thinking businesses that do not want to get trapped by the cul-de-sac of legacy back-office systems in common use. In addition, the Power Platform enables CURO to inter-operate with other business systems and services. In future, it will also enable firms to take full advantage of emerging technologies such as AI and machine learning.
Built for now, ready for the future
.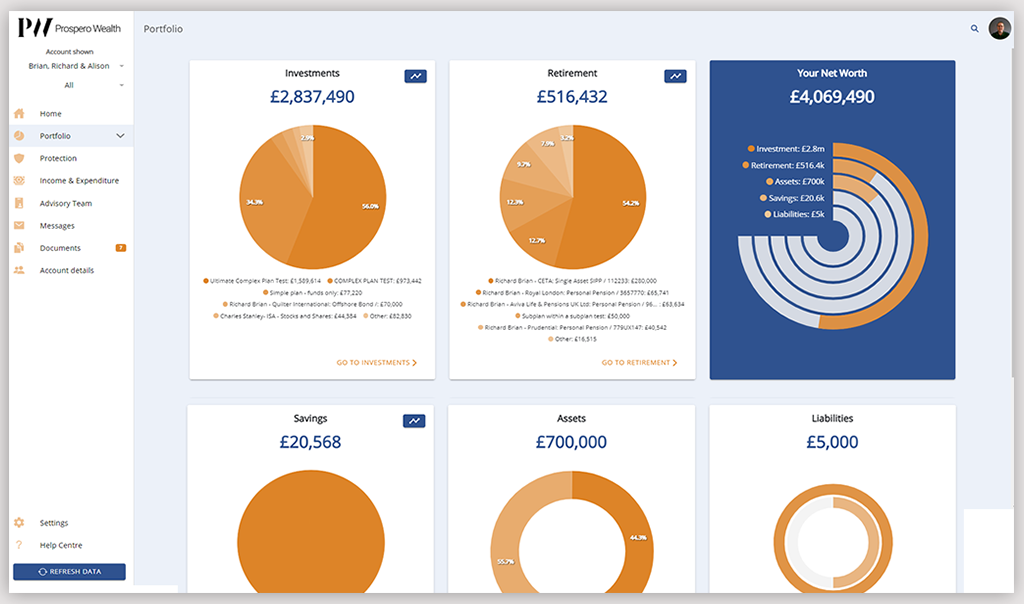 Efficiency, productivity, and monetising your data
The world is changing fast and the adoption of digital technologies across all demographics is now the norm. Firms need to be prepared to meet the ever increasing demands of clients for digital engagement, face to face and online. To address this, advice firms must harness their data to enable digital engagement, to drive efficient business processes and automation, as well as to extract powerful insights for decision making and monetisation of opportunities. To do this, firms must digitally transform themselves in ways that enables data to flow freely, securely and in a structured way throughout their organisation as well as externally to and from trusted third parties, product providers, and platforms.

The problem facing advice firms is that most of the current so-called 'leading' adviser back-office systems are built on technology that is 20-25 years old. They were built for a pre-RDR world. Therefore, they are great for handling transactions, but ill-equipped to support firms operating in a way that puts their clients front and centre of everything. These current systems are even more ill-equipped when you look beyond the 'now' and consider what a future advice firm may look like.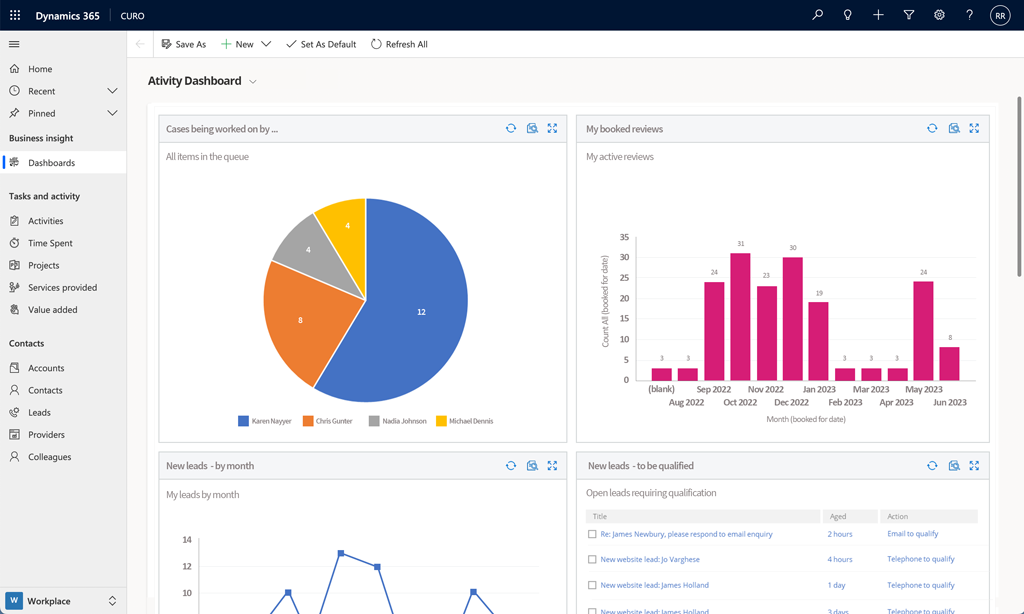 Digital transformation.
Think big, start small, but just start
CURO helps firms digitally transform so that they become more profitable and sustainable. For some advice firms, digital transformation has become more than a way of remaining competitive, it has become necessary for survival. However, digitalisation is not simply taking what you currently do on paper and in spreadsheets and 'computerising' it. It is about transforming current processes so that they either no longer need to be done or they are improved so that they yield greater productivity and operational efficiencies. But at the heart of every digitally transformed business is the recognition that it all begins and ends with data.

CURO delivers unprecedented access to data and helps firms to maximise the benefits of digitalisation.

CURO is the best wealth management CRM and back office system out there

The best financial adviser focussed back office solution on the market that places your data front and centre

We have drastically improved the efficiency and quality of our processes since adopting CURO
Winners and losers - Don't get left behind
Many advice firms have identified the direction of travel and have started the journey to digital transformation.

This sea change means there will inevitably be winners and losers within the financial planning and wealth management sector. The winners will be those firms that embrace digital transformation and invest in modern technology that supports current and evolving business models. The losers will be firms that either fail to digitalise or choose to stick with existing software solutions that will increasingly restrict a firm's ability to compete, grow, and meet the changing demands from their clients and the regulator.
Digital transformation is all about ensuring that you are delivering the right service to the right clients, at the right price. It is about understanding the business risks and about being able to make the right decisions at the right time, based on reality rather than gut feel. The future is all about data and CURO does data brilliantly.