Time4Advice has won the trust of some of the UK's most experienced and dynamic financial advice and wealth management businesses.
Our software, CURO, is truly transformational. It delivers a range of benefits which include seamless multi-channel client experiences and the ability to serve more clients well. It also automates advice and back-office processes, thereby delivering significant operational efficiencies.
---
JON MACINTOSH, MANAGING PARTNER, SALTUS
Jon Macintosh, Managing Partner, Saltus
GIANPAOLO MANTINI, HIGGINS FAIRBAIRN
Gianpaolo Mantini, Founding Partner, Higgins Fairbairn
PAUL STOKES, MANAGING DIRECTOR, PFM
Paul Stokes, Managing Director, PFM Associates
JAMES PRIDAY, CEO, PRYDIS WEALTH
James Priday, CEO, Prydis Wealth

CURO has met all of our criteria. The support we have received has been outstanding
"It is now over a year since I started using CURO and the biggest difference I can see is the efficiency with integration and MI Reporting it creates compared to our previous back office systems. The support we have received over the last year has also been second to none.
CURO has met all of our criteria as well as a lot more. The workflow and dialog facilities have provided us with the ability to bespoke its offerings to meet the demands of our business. This in turn has improved on the efficiency and effectiveness and enabled us to standardise our processes centrally. This automation functionality has also significantly reduced the potential for human error. We expected the best, prepared for the worst but over a year later we are most definitely capitalising on the outcome.
One really stick out benefit from CURO is how powerful it is when generating company and servicing MI, this has been so valuable in gaining efficiency in our back office and management departments. Our management information is literally at our fingertips"

Roger Kennedy
Director

I chose CURO because it fully integrates with Microsoft Office and Outlook
When I took over Belmayne Independent Chartered Financial Planners, it was a traditional IFA business that was run largely on paper and Excel spreadsheets. The original partners were looking to retire and the timing was perfect to re-establish Belmayne as a highly client centric business post RDR.
Core to this was delivering a predictable, repeatable and measurable business process that was as automated as it could be so that I could focus my team on the high value tasks rather than have them distracted by the routine and mundane jobs that simply eat time. That was when I came across CURO from Time4Advice. Being built on the Microsoft Dynamics CRM platform, it appealed to my inner tech-nerd and the integration with Microsoft Office and Outlook was the clincher.
Implementing CURO has been challenging as it has forced us to revisit the way we work but now, many of the routine tasks that used to take hours every day are automated. There is some way to go yet but we can certainly see how CURO will help us to evolve our business by allowing us to work faster and smarter.

David Bashforth
Chartered Financial Planner

CURO and Time4Advice tick all the boxes
With legacy systems and client data in various different places, we were looking for a system which would hold all our client data in one place. We needed a system that would enable us to communicate easily with our clients; a system that would provide comprehensive MI; one that would support automated processes and allow communication with Product Providers.
Our research process was long and thorough and we've seen numerous back office systems but none of them seemed to quite do the job. We knew we wanted a system which would be at the core of the business and absolutely integral to all processes for all staff, from Administrators to Directors. We knew it was essential to work with a Provider who would be pro-active and forward thinking with the infrastructure, desire and capability to keep the technology up to date with industry changes and developments in FCA requirements. CURO and Time4advice tick all the boxes.

Jenny Cornwell
Compliance Manager

CURO is central to the way we do business, freeing staff to deliver on our promises
We started using CURO in early 2013 to replace an aging back office system and numerous spreadsheets and manual reports. As a fast growing business we needed a CRM solution that could develop with us and support our changing internal processes. We believe that we made the right choice.
CURO has not only revolutionised the way we manage our client data, but also how we use this to drive our discretionary management service and marketing activities. In addition, almost all of our reports and letters are now produced via CURO using the Xperido application, allowing us a great deal of control over the quality and consistency of our documentation. In summary, CURO is now central to the way we do business enabling our staff to deliver a highly efficient service to our clients.

Toby Ellington
Head of Systems & Processes

The various integrations with Curo allow me to reduce keying errors and build a more efficient, process driven business.
I've found that software integration is key to building a more efficient business – especially in the new more agile environment post-COVID.
The various integrations with CURO allow me to reduce keying errors and build a more efficient, process driven business. This includes integrated links to my risk profiling, research, AML, cashflow modelling, portal and document management system. Built using Microsoft Dynamics software, it is constantly evolving, increasing functionality and the ability to understand my data.

Gianpaolo Mantini
Managing Partner

The support we receive from Time4Advice is fantastic
We have been on a real journey with Roland and the team at Time4Advice. Having looked at all available CRM systems for our growing business some two and a half years ago, we fortunately chose CURO. The support we receive from Time4Advice is fantastic; you really feel that the team care about their product and clients. The guys are always asking how they can improve CURO and this is apparent with every upgrade as the software is continuously evolving and improving, with new features and enhancements being added all the time. Furthermore, because it is built on Microsoft Dynamics, the interface is familiar and our staff has taken to it easily as a result The current version is feature rich, fast and stable. It provides the essential framework we need to run our growing advice business.
I would not hesitate in recommending CURO to any advisory business looking for a first rate Client and Business Management System.

Ed Holder
Chartered Financial Planner

I am delighted to say that CURO has delivered to us on all fronts
As a genuine start-up business with no legacy clients, Ink had a critical decision to make regarding our core technology partner for CRM. We needed something flexible enough to cope with our business model, intuitive enough to use and robust enough for our regulatory environment. I'm delighted to say that CURO has delivered for us on all fronts. Moreover, we are excited about future developments in the system and how they might be used to power our business going forward.

Billy Johnson
Managing Director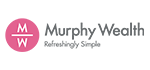 The R&D budget of Microsoft underpinning CURO really gives me confidence
We decided to work with Curo at the end of 2015 following a period of frustration with our back office technology. During our conversations and demonstrations of the capabilities of the software, it became apparent that this was the kind of solution that would help move our business forward. While it takes time to get up and running, it has taken almost 12 months to start to see some of the benefits, there is no doubt that integrating our processes into automated work flows will improve our administrative efficiency and utilising the dashboards really brings our MI to life.
For my part, I am really interested in the medium to long term benefits of great data, great MI and the ability to integrate lots of different technologies to help future-proof our business. Having the R&D budget of Microsoft Dynamics underpinning everything really gives me confidence that CURO will deliver long into the future.

Adrian Murphy
Managing Director

"CURO sits at the heart of everything we do..."
Over the last few years Saltus Group has changed beyond recognition. As a Financial Planning & Wealth Management business, our aim has always been to provide excellent service that is valued by our clients but in a way that is profitable and sustainable for the group.

Saltus has doubled its assets under management during the last 2 years. The strategy that has fuelled our growth is based both on organic growth and through the acquisition of like-minded businesses.

Before working with Time4Advice we were using the old Adviser Office system from IRESS. It was a frustrating time as we needed to automate well established processes to avoid mistakes, increase capacity and boost profit but our old software was clunky and got in the way of change. When we were researching the market, we were dismayed to realise that all of the established players were really no better. We had almost given up hope when we were introduced to Time4Advice by one of the firms we were buying.

It's fair to say that when we started our journey with Time4Advice, it was early days for CURO, and they were still developing their proposition. However, we could see the potential in CURO and its foundation of Microsoft Dynamics CRM. Last year however we had a major push to start using CURO to its full potential, especially as it allows us to automate time-consuming things like Mifid reporting and replacement business analysis. The team is responsive and caring. We feel as though they are on our side and share our values. CURO is evolving rapidly. The team at Time4Advice always work hard to address any issues as and when arise.

One of the most exciting potential developments recently is the ability to fully automate our review and advice process. A typical review report used to take anything between five and 10 hours to complete and involved our advisers, para planners and administrators. Now, using CURO and the amazing reporting capabilities, the same report will ultimately be available at the click of a button, assuming the data is all in there correctly to start with, which has been no small task in our case. The focus is all on data and our data team work hard to ensure data integrity across the business. With CURO Business Intelligence, our management reporting will soon be on demand, which will allow us to see things in near real-time.

At Saltus, we embrace technology to help us produce better client outcomes. We are delighted to say that CURO now sits at the heart of everything we do, and we look forward to working with Time4Advice for many years to come.

Jon Macintosh
Managing Partner

We are delighted with the effects that CURO has had on our business
Two years into using CURO and we are delighted with the effects the software has had on our business. As CURO is built on Microsoft's globally-proven Dynamics platform, we are able to seamlessly integrate our documentation and existing Microsoft based systems into CURO's infrastructure. We have configured the system to meet our broad business needs as well as support our staff with highly optimised process automation and workflow

David Vaughan
Owner and Director

"We continue to be amazed by what CURO will do "
We chose CURO for several reasons, like the fact that it is built on Microsoft Dynamics 365, which provides a solid platform that will evolve to meet the demands of a modern office now and in the future. We also like the scalability of functionality through APIs.
But most importantly we chose CURO because it allows us to handle our data in a way that is focused on the client's financial journey, and not simply each product sale. This helps us provide a client centric service and gives us a complete single view of all of our interactions with that client and any commitments or reviews we have agreed.

Dennis Hall
CEO