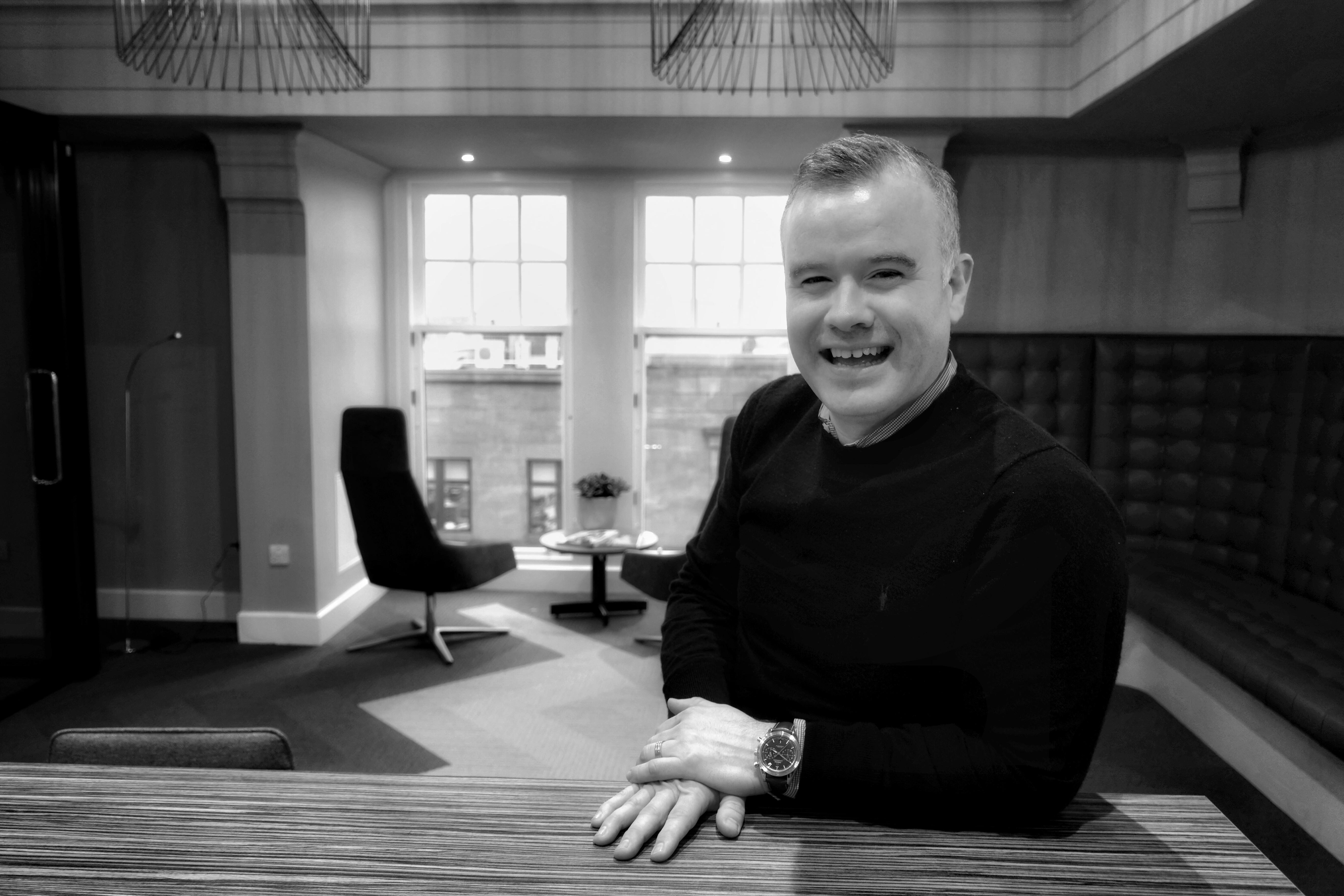 It was wet in the way only Glasgow can be, the day we visited Adrian Murphy of Murphy Wealth Management. However, although it was dark, cold, windy and damp on the outside, that all fell away when we walked into Murphy's World.
Adrian has recently expanded his business into new offices in a highly salubrious part of Glasgow and his office is to die for. Perched on the top floor of a newly refurbished brownstone, Murphy's World has commanding views over Glasgow and despite the weather, the vista was impressive.
The purpose of the visit was to introduce Adrian and his team to Jim Nelson, our new Account Manager, and Jim was thrown into the deep end. It was clear that all at Murphy Wealth wanted to achieve more with CURO and we set about gathering invaluable intelligence as to how the system had been implemented to date and what was needed to move the project on. Suffice it to say, we did a lot of listening and a lot of writing. After a few hours of Adrian and his team detailing their plans for Murphy Wealth, we were done but rather than throw us out into the cold, Adrian invited us to keep warm and work from his communal space. The intention is to make the space available to his clients to drop in, chat, drink coffee or just be in what is a fabulously calming area.
Above the ruckus of the street below a certain calm exists where Adrian and his team work tirelessly for their clients in pursuit of the financial goals and aspirations.
Of the meeting Adrian said...
"It was great to sit with Roland and Jim to express our concerns and frustrations about our progress so far with the CURO and some of the service issues we have experienced. We are all on the same page as far as the capability of the technology goes and we are now looking forward to implementing a detailed development plan to get us to the point where the CRM really starts to deliver efficiencies in our business."
Adrian scored the meeting a solid 8/10, which is a good place to start. Thanks once again to Adrian and his team at Murphy Wealthy for making us feel so welcome.
Visit the Murphy Wealth website here.