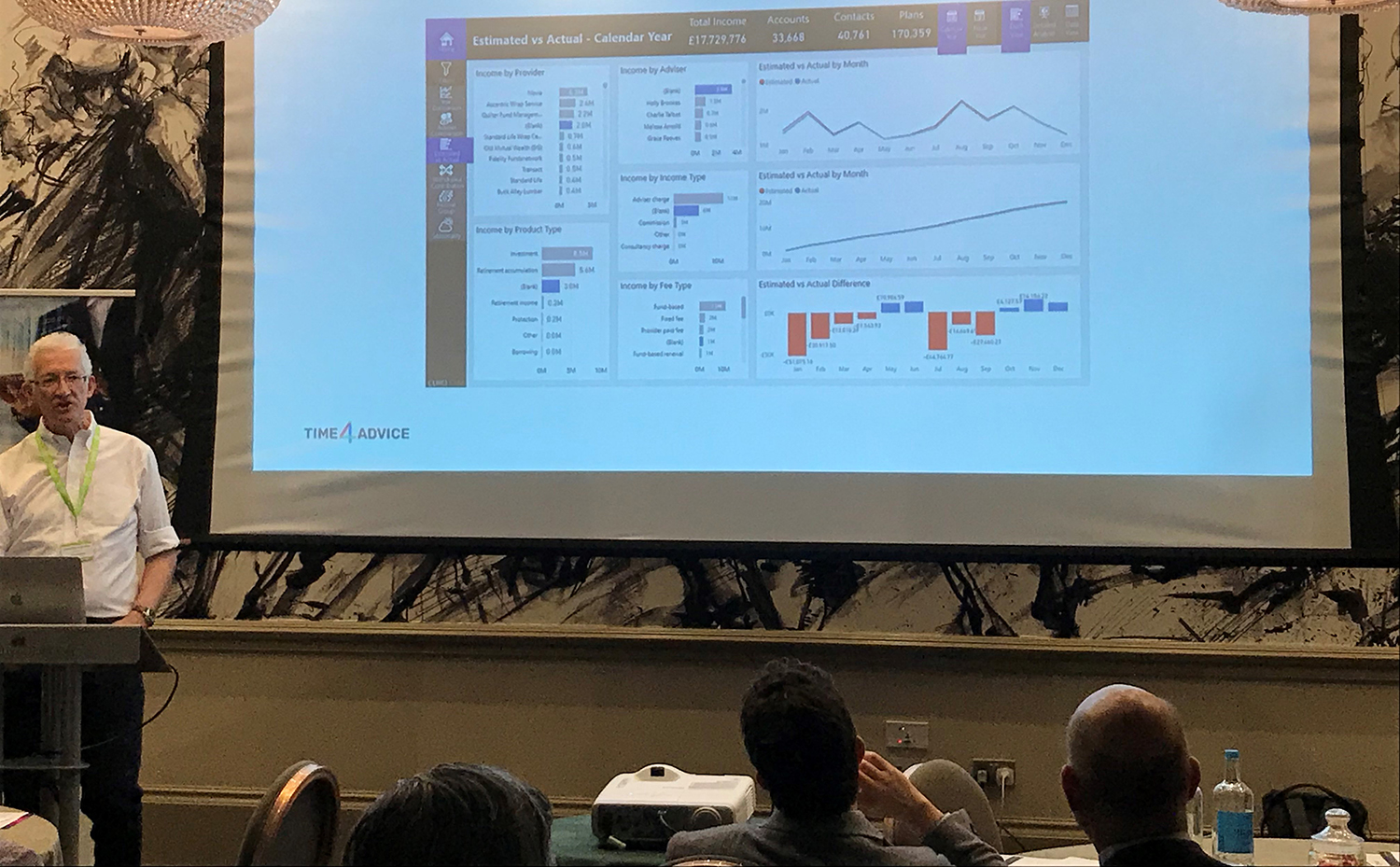 Last week saw the final three events of the excellent Adviser Tech Emporium series, hosted by Threesixty.

These brought together the best of breed from firms offering the latest forward-looking solutions to help advisers deliver their advice more efficiently to improve the client experience. We presented alongside the brilliant AdviceFront, i4C, CleverAdviser, moneyinfo and Embark. All were firms looking to the future by providing great modern solutions that can really save time.

The thing that struck me most was the real appetite for change. I've attended and hosted more of these types of events than I can remember. They were all primarily focused on product, fund and platform pushes, following an uninspiring formula created in the distant past. You subsequently get the sense that attendance is only driven by CPD, more than a genuine interest, albeit that the market trends insights tend to be always quite informative.

These latest tech seminars however, showed an engaging and fresh format which was well received by all. As an industry, financial planning has been talking about using technology to support the advice process for years, now it feels as if we're finally starting to see businesses have an appetite and move along the adoption curve and driving their use of technology.

It is likely because we're now so much more engaged in technology in our private lives, mostly through our mobile phones, and our expectations have risen. It's partly due to client demand, but I think a large part is that there is a recognition that change is happening and financial firms of the future will need to work with the solutions to make all the hard work that goes around advice, profitable and feasible.

Regulation is only likely to increase (based on the trend of the last 20 years), and new legislation such as GDPR is a classic example of demands now being placed on business. These undoubtedly will create huge administration burdens on businesses. A data subject access request for example, can take significant effort to complete (one firm at an event relayed that it took them 10 days to respond to one request!).

The technology revolution in financial advice seems to have started, and not before too long. Financial firms now expect more from their solutions and are taking steps to ensure that the right tech is selected for where their firm is heading – a whole new problem in itself! Not all tech is made equal and they certainly won't all be right for every firm. If you are looking at new tech adoption in your firm in the near future, I would recommend you seek out the excellent reviews of Ian McKenna of F&TRC or try and attend a tech event near you. It's worth getting under the skin of these solutions and finding out how they may help your business needs specifically.