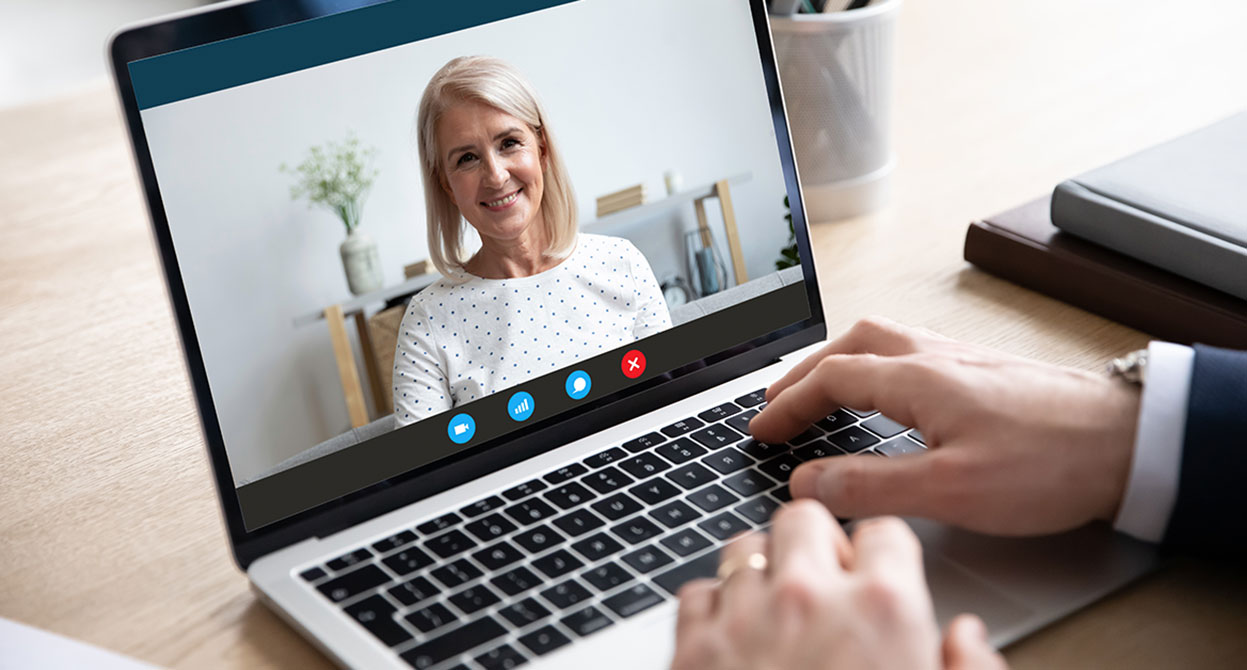 The ability to manage client relationships sits at the heart of all financial advice businesses. However, as with most industries, COVID 19 has changed the way financial advice businesses operate. The current restrictions on face-to-face meetings are accelerating the need for firms to evolve their business models. The ability to provide high quality advice to clients on a remote basis is central to this change.
The right tools for the job
Although they are now forced to work remotely, Advisers need to interact and engage with clients just like they did before COVID struck. They need to be able to present their plans and solutions and if required, perform new calculations and revise financial models in real-time. Furthermore, these remote interactions (video and audio) need to be captured and automatically stored for client relationship management and compliance monitoring.
It also helps if clients can perform some of the simple functions for themselves such as obtaining an up-to-date valuation of their portfolio. Using technology that provides unfettered access to client data means that any aspect of the client record, plans and investment performance is available to share with clients whenever they choose to look at it. And, as we have found over the last 8 months, this is something that clients are, in fact, very willing and able to do.
"If you're sat in front of a client, face-to-face, you can scribble stuff on a piece of paper, turn it around and explain it. Try doing that on a screen! Therefore, the way you present to a client has to be totally different. The way that you need to access data quickly and perform calculations on screen, in a digital format, is totally changing the way advisers give advice". Neil Moles, CEO, The Progeny Group.
The right technology is becoming a key factor in the recruitment of Advisers
The use of modern technology that helps advisers deliver effective remote advice, also appears to be a factor in recruiting Advisers. In a recent Citywire article entitled, IFAs flock to new firms as many aggrieved at Covid handling, leading IFA recruiter, Tony Bates from Idex Consulting, says he has seen a recent spike in business of 43%, as IFAs seek to switch companies. Tony cites; "some firms don't have the tech needed to do the job and IFAs are leaving because of that"
Most advisers want to do the best they can for their clients. It's clear from Tony's experience that advisers are prepared to let their feet do the talking in order for them to be able to do their job well.
Therefore, if you combine the challenge of providing remote advice well with the challenge of retaining the best talent, having the right technology; technology that facilitates digitalisation and unfettered access to data, is becoming not only critical to remaining competitive, but also necessary for survival.
The need for digital transformation
Digitalisation is not simply taking what you currently do on paper and in spreadsheets and 'computerising' it. It's about transforming current processes so that they either no longer need to be done or they are improved so that they yield greater productivity and operational efficiencies. It's also about providing your staff with the right tools to do their job well, to collaborate with colleagues and clients more effectively. Ultimately, it's about delivering better outcomes for your clients.
It's important to recognise that digital transformation is a journey and firms will be on different stages of that journey. Our advice is think big, start small, but start!
Remote advice technology checklist - what does good look like?
Here's our take on what a modern adviser back-office system should be doing for you:
Providing unfettered access to data
Enabling Advisers to surface any aspect of a client's record in real-time
Enabling Advisers to collaborate with clients onscreen to perform calculations and financial modelling in real-time
Work in collaboration with colleagues, share data, files, tasks and call on expertise instantly
The ability to record all client engagements, including video and audio recording
Provide native integration with your everyday business applications such as Outlook, Word and Excel to improve productivity
"Without the transformation benefits CURO delivers, we would no longer be in business". Stuart Payne, COO, Wills & Trusts Wealth Management.