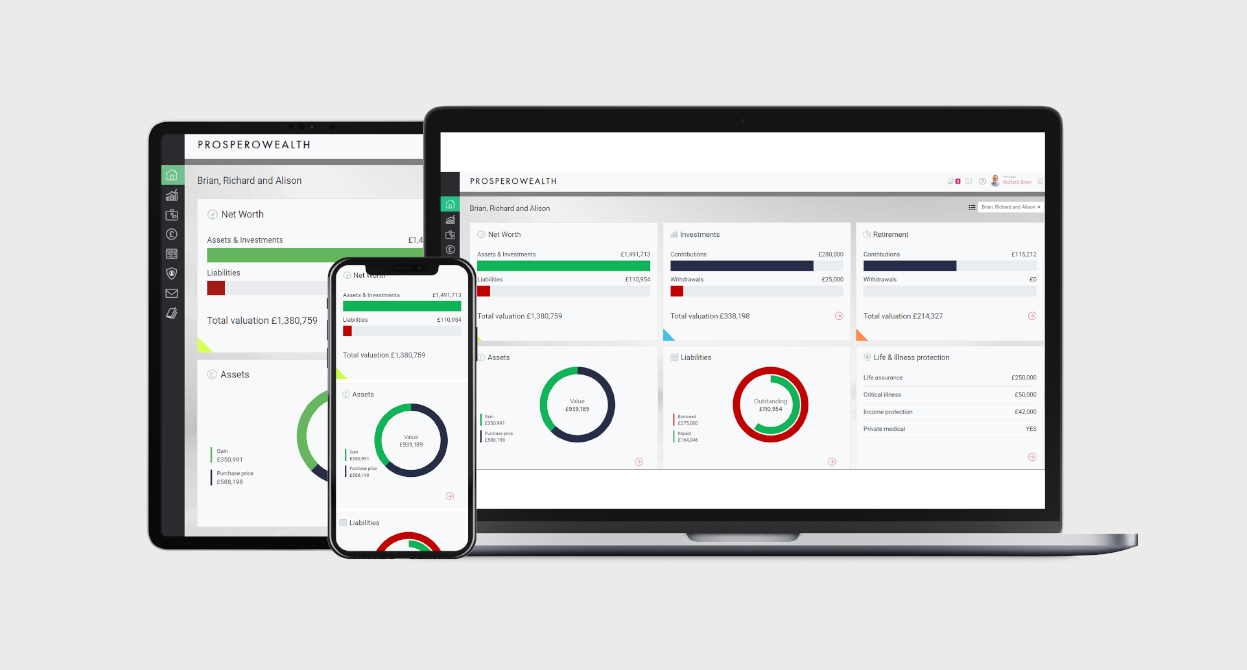 Time4Advice today announced that it is launching the first Intergenerational wealth client portal. As a result, the clients of financial advice firms will be able to view and interact with their own finances and the finances of authorised family members, such as elderly parents.
As opposed to being a system 'bolt-on', the client portal is an extension to CURO, Time4Advice's leading digital transformation platform for financial advice and wealth management firms. Therefore, it delivers on one of CURO's core propositions which is the creation of a single-point-of-truth for all data across a firm's entire operation. This enables firms to achieve significant operational efficiencies. It also means that the same data is available across all channels; a key component for enabling clients and advisers to collaborate seamlessly during remote advice meetings.
Client data is protected by Microsoft's world-class application and data security capability. Furthermore, the portal, and CURO, is architected in a way that facilitates a range of AI and machine learning opportunities.
Roland Rawicz-Szczerbo, Director, Time4Advice, commented: "Having seen the mistakes our competitors have made, we've deliberately waited for technology to catch up with our ambitions. All current portals are client centric, as opposed to account centric. As a result, genuine intergenerational wealth management is not supported. In addition, we know from our research that the data presented to clients is often not synchronized with the data held within a firm's back-office systems"
"Furthermore, we've seen poor user interfaces and poor user experiences, all of which reflect badly on the advice firm. As advice models evolve in the wake of COVID 19 and remote advice becomes the norm, it's important that clients and advisers can collaborate together around the same data to deliver outstanding digital experiences".